The South Korean wave sweeping up the U.S.
Published August 13, 2015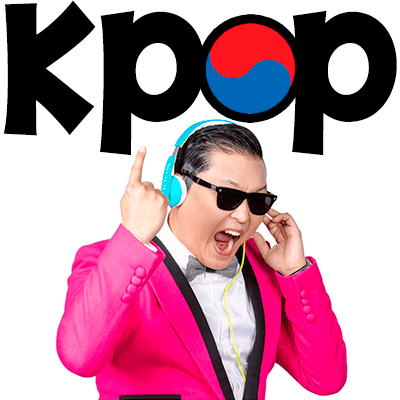 Music has always been a vehicle for introducing new cultures in America, whether it be the Harlem Renaissance of the 1930s, the British Invasion of the 1960s, or the Gangsta rap/Hip-hop of the 1980s. Now, a new wave of music, called K-pop, or Kpop, is gaining popularity and introducing the U.S. to South Korean culture.
K-pop, short for Korean Pop, can include a variety of genres, such as rock, hip-hop, R&B, pop ballad, electronic, and dance-pop, and is an integral part of hallyu, the name given to the wave of Korean culture spreading to different parts of the world. While K-pop's origins can be traced back to the 1960s, modern K-pop began in the early 1990s. The genre gained popularity, especially through acts like Seo Taiji & Boys, and began to evolve beyond just a genre of music into a subculture, producing a new fandom, fashion trends, and dance styles.
But never has K-pop been as popular as it is now in the U.S. and it owes much of its success to the far-reach of the Internet and its dedicated, often obsessive, superfans. With the help of YouTube, the music has spread around the globe and has led to K-pop fever here in the United States. The wave was partially spearheaded by the gargantuan success of Psy, the artist responsible for "Gagnam Style," a song and dance move that swept up the U.S. in 2012 and became the most viewed video on YouTube with over 2 billion views. Other K-pop artists, such as Girls' Generation, EXO, VIXX, BIGBANG, 2NE1, and AOA, have risen to popularity in the wake of Gagnam Style. K-pop fever eventually birthed an annual K-pop convention called KCON, which is North America's largest Korean entertainment convention. And this past month, the first ever East Coast KCON, took place in Newark, New Jersey.
There seems to be no signs of the K-pop wave slowing down as videos, such as "Bang Bang Bang" and "Love Me Right" dominate YouTube and Billboard charts and a seemingly never-ending line of K-pop acts continue to take the stage. This is great news for K-pop fans, as their beloved culture grows and enters mainstream culture. If you aren't a fan, well, you'll just have to ride out the wave.