Is there a Slang.net app available for iPhone and iPad?
Published October 12, 2011
•
Updated September 13, 2022
Yes! Slang.net has developed a universal app for iOS called "Slang Dictionary." It runs natively on both iPhone and iPad. You can use the Slang Dictionary app to quickly look up slang terms directly from your iOS device.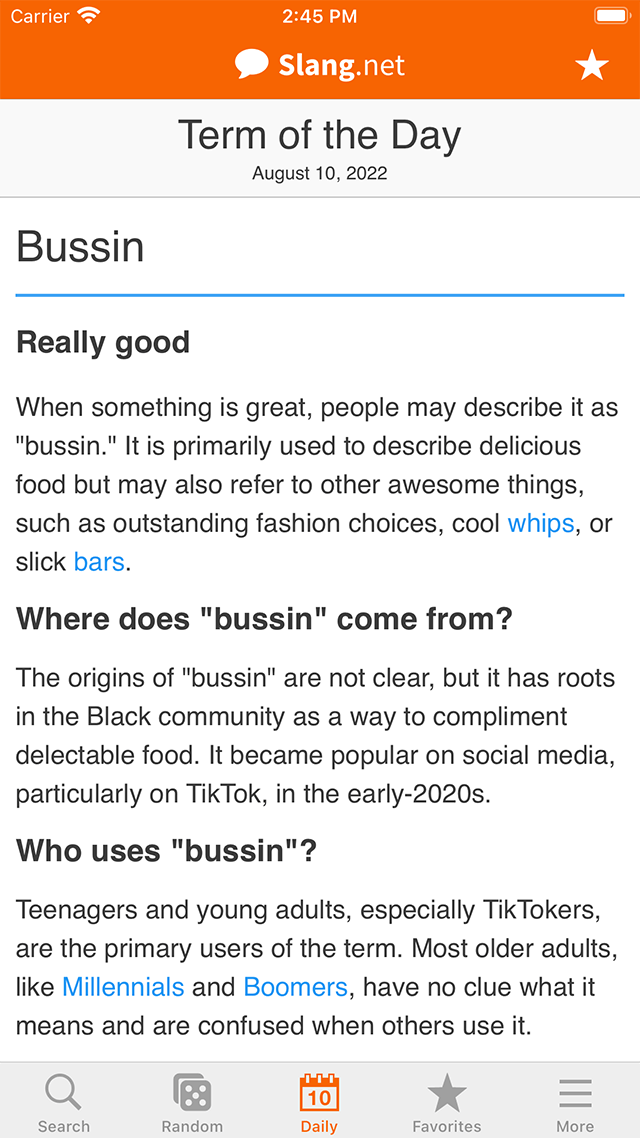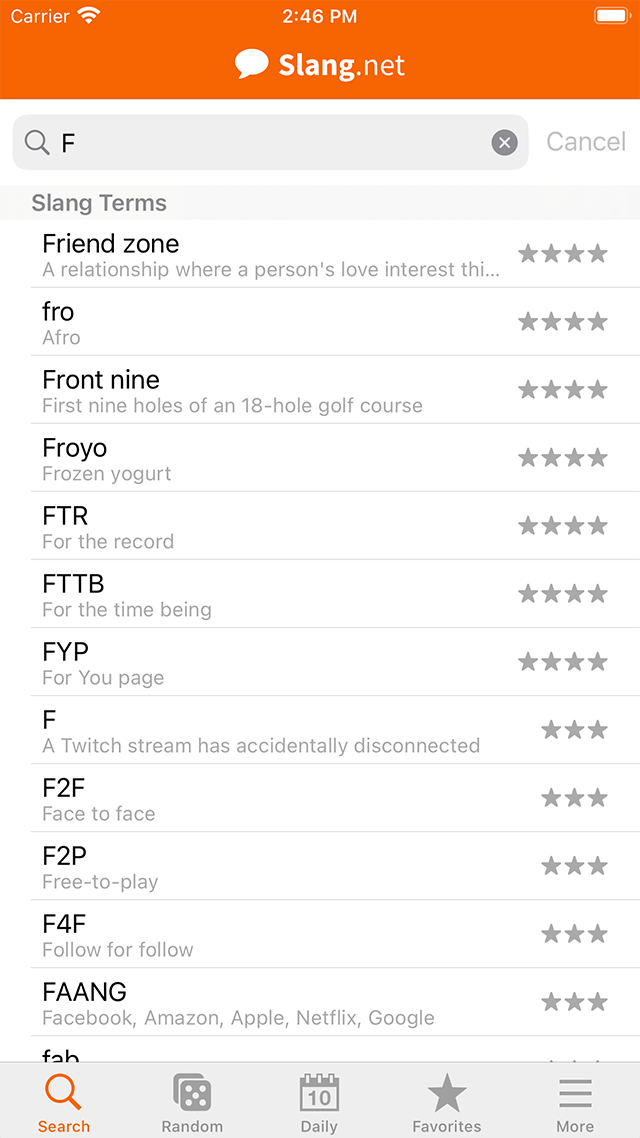 Version Information
Version 5.1 (6.7 MB) – Released September 12, 2022
---
About the Slang.net iOS App
The Slang Dictionary iPhone/iPad app allows you to look up acronyms and abbreviations directly from your iPhone. No Internet connection required!
You can search for slang terms and meanings using the convenient search feature. You can also browse through slang terms by simply swiping left or right on your iOS device. If you like certain slang terms you can add them to your Favorites list for easy access.
The app includes a "Daily Slang" feature, which provides a new slang term every day. You can also use the "Random" feature to discover and learn new slang terms.
Price
The Slang Dictionary app is FREE on the App Store.
System Requirements
An Apple iPhone or iPad with iOS 9.0 or later.
Questions?
If you have any questions about the Slang Dictionary app, contact Slang.net.