Christmas Creep Is Here Again
Published November 18, 2022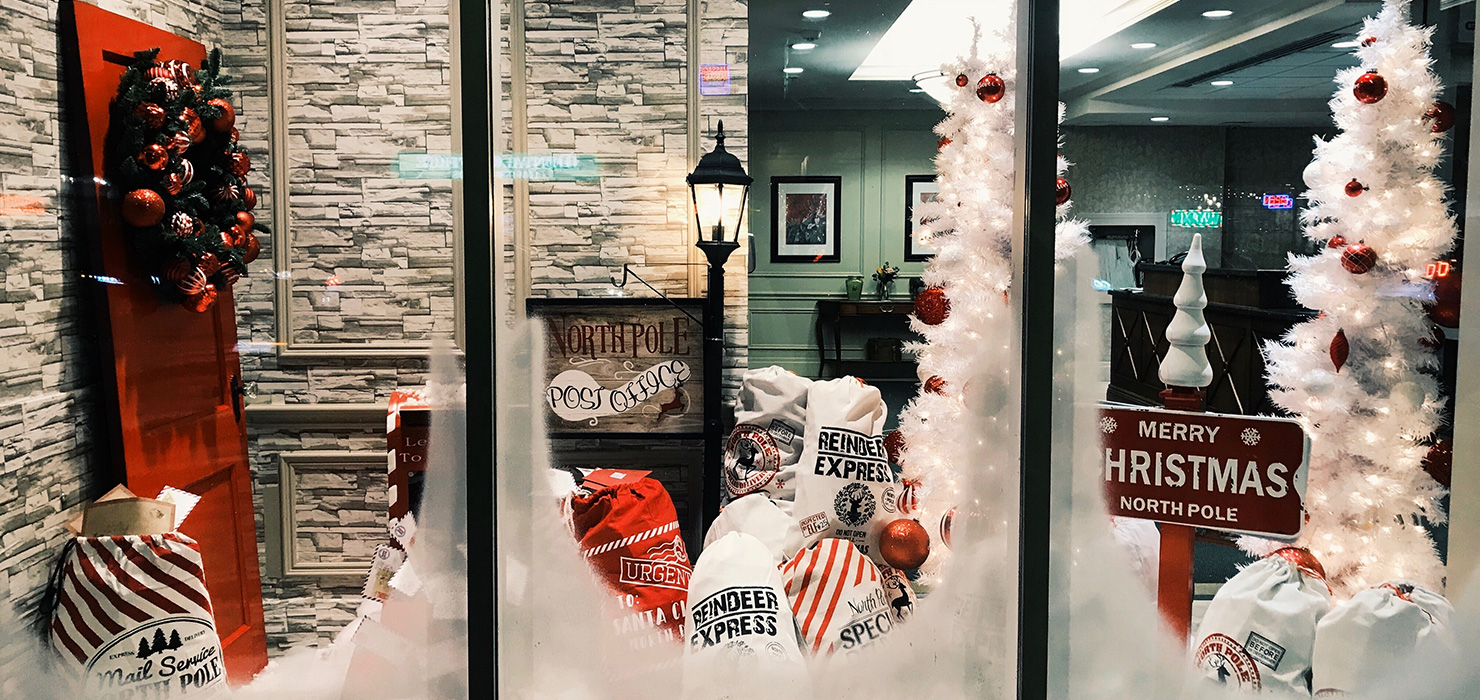 When does the Christmas season begin? While most U.S. residents would answer "after Thanksgiving," retail stores, city governments, and radio stations all seem to disagree. Each year, these institutions push the start of the Christmas season earlier and earlier - a phenomenon known as Christmas creep.
If that phrase sounds unsettling, it's meant to. Those who use the term Christmas creep are not happy that the holly-jolliest of holiday seasons is consuming more and more of the calendar. Indeed, it can be disconcerting to enter a Walmart in October, on a mission to buy Halloween candy, only to find Christmas decorations on display. "What month is it?" you might ask yourself, as you cautiously turn away from the snowmen, Santas, and fake Christmas trees populating the store's seasonal aisles. "Did we all decide to just skip Thanksgiving this year?"
Stores, of course, use Christmas creep to prompt consumers to start their holiday shopping earlier. If the season begins earlier, these stores assume, customers will spend more money. While this feels like it would be untrue, the stores likely know more than we do. And one can't fault them for near-harmlessly attempting to pad their bottom line.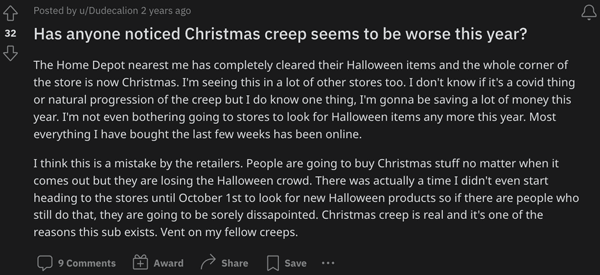 What's more bewildering, however, is the way other organizations have embraced Christmas creep. These organizations don't stand to gain financially by playing Christmas music 24/7, stringing lights, or hanging wreaths. And yet, on November 1, before overindulgent children have even finished devouring their Halloween candy, Christmas now takes over the airwaves and the streets. If you're not particularly fond of Christmas (or heck, even if you are), it can be enough to make you say "bah humbug."
Can Christmas creep be stopped?
In theory, Halloween should act as a limiter on Christmas creep. But in practice, Christmas seems primed to consume the spooky season, too. Many trick-or-treaters now go door-to-door dressed as Santa, elves, and other Christmas characters, joining retail stores in pushing Christmas squarely into Halloween's temporal territory. If Christmas creep continues at its current rate, we'll be celebrating Christmas 2024 in December 2023. That's not too far away, so you better start your shopping now.