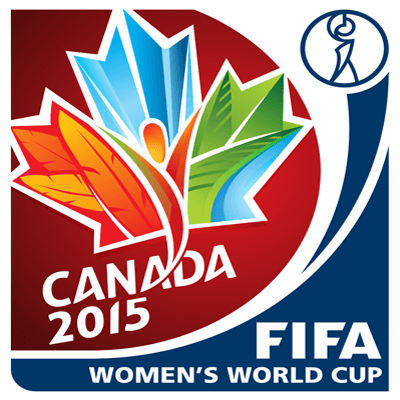 Lately, FIFA has been in the news for all the wrong reasons. It started with reports of a mounting death toll of migrant workers building stadiums for the Qatar 2022 Men's World Cup. Then, on May 27th, it shifted to 14 FIFA executives being arrested by Swiss authorities and extradited to the U.S. on federal corruption charges. Days later, it all culminated when FIFA President Joseph S. "Sepp" Blatter resigned just 4 days after he was re-elected amid rumors that he was also involved in the corruption and bribery scandal.
Yikes.
These events have caused quite an uproar among soccer, aka football, fans around the world. Many are rejoicing at the apparent demise of the current FIFA organization. Memes and vines mocking Blatter have proliferated the web and FIFA tweetsults have filled the Twitterverse.
Thankfully, for the next month we'll be seeing the FIFA acronym for more of the right reasons as the Women's World Cup, also known as FIFAWWC, is set to begin in Canada. The tournament runs from June 6th to July 5th and consists of 24 teams from 6 different federations facing off against each other in the group stage and knockout stage. The winner of the knockout stage is then crowned "World Champion" and gets to "lift the silverware." All the games will be played in 6 different venues throughout Canada in Edmonton, Ottawa, Montreal, Winnipeg, Moncton, and Vancouver.
As the Women's World Cup kicks off, users on social sites such as Facebook, Twitter, and Instagram will grow accustomed to the aforementioned FIFAWWC acronym filling up their feeds. In the U.S., the USWNT acronym, which represents the Women's National Team, will be plastered all over social, sports, and news sites covering the tourney. Along with the USWNT acronym, you will most likely hear and see terms such as WC, supersub, and "the beautiful game."
As always, there is an element of unpredictability that comes with the FIFA World Cup. You never know how a match is going to play out, whether a star player headbutts an opponent, a soccer world power is utterly humiliated, or a shootout goal becomes an iconic sports moment. And with the prevalence of social media, there's no telling what kind of slang, acronyms, videos, and images will be created from this year's FIFA World Cup.
Unfortunately, FIFA has made headlines and filled up social feeds in the past month for things that have nothing to do with play on the pitch, but hopefully this next month will be much different. It would be nice to get back to what FIFA should be known for, bringing teams from around the globe to play the world's favorite sport.