SWTFA: The Fandom Awakens
Published December 15, 2015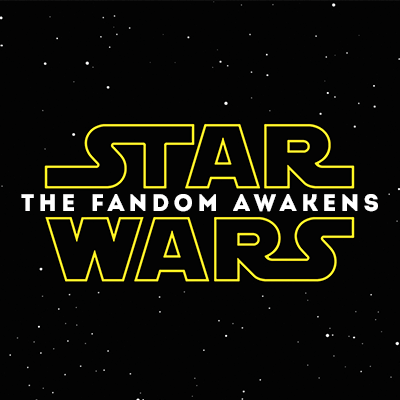 A long time ago in a galaxy far, far away (or in a theater near you) the seventh installment of the Star Wars saga is being released to millions of fanboys and fangirls.
This December marks the return of the monumental franchise to the big screen with the new film Star Wars: The Force Awakens, or SWTFA. The movie takes place 30 years after the events of Episode VI (The Return of the Jedi) as the battle between good (Jedi) and evil (Sith) rages on. The film features the beloved Luke Skywalker, Han Solo, and General Organa (Princess Leia) characters, while introducing new ones such as Rey, Finn, Kylo Ren, and Poe Dameron.
As everyone knows, Star Wars is not just confined to your local movie theatre. The craze has spread to just about every marketable corner of our planet. It is almost impossible to go to the nearest cantina without getting bombarded by Star Wars in some shape or form, whether it be the onslaught of commercials, clothing items, beds, makeup, in a coffee mug, and of course, in every possible toy aisle in America.
As the franchise has infiltrated every aspect of life, it has made its way into our language. Along with its own slang (Nerfherder, anyone?), the series has birthed many slang terms here on Earth, such as MTFBWY or MTFBWU and UTFL. One of the most popular trending Star Wars terms is the SWTFA acronym, which refers to the new movie title. The term is commonly preceded with a hashtag (#) to share and spread excitement for the new release on social sites like Twitter, Facebook, Instagram, Vine, and Tumblr. #SWTFA accompanies everything from fanmade art to Jar Jar Binks Sith theories to clever memes poking fun at or gushing about the franchise.
The passionate Star Wars fandom has never had a platform like it does with social media nowadays. You could argue that what makes The Force Awakens so special, besides the fact that it is STAR WARS, is that it is the first theatrical release for a Star Wars film in the social media era. The last Star Wars film, Revenge of the Sith, was released in 2005 when Facebook was in its infancy and was part of a dismal prequel trilogy, which didn't inspire much enthusiasm from the Star Wars community. One might say that SWTFA is boldly going where no Star Wars movie has gone before (shoutout to the Trekkies).
Although SWTFA is just now being released in theaters this month, it has already seeped into almost every facet of American culture. And while The Force Awakens has greatly benefited from the strength of the Star Wars fandom, it has made a new generation of Padawans thanks in part to social media and the SWTFA acronym. The force is strong with the SWTFA slang term, MTFBWY!