Flex
Example
I found my lady, I'm gonna go flex my game, watch this.
Dead man walking.
Related Slang
Categories
Fantasy football position that can be a RB, WR, or TE
Example
I put my TE in at flex and he somehow won it for me by two points on Monday night.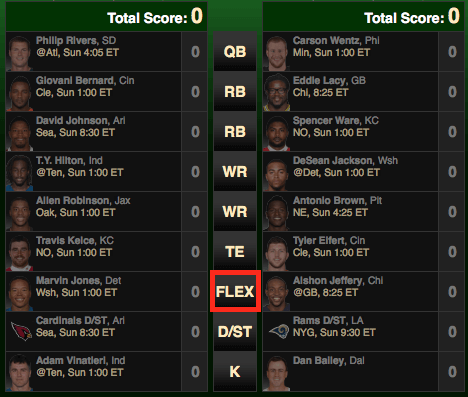 Related Slang
| | |
| --- | --- |
| FF | Fantasy football |
| ffb | Fantasy football |
| FFL | Fantasy football league |
| Draft dasher | A fantasy football owner who drafts a team and abandons it |
| QB | Quarterback |
| RB | Running back |
| td | Touchdown |
Categories